This little piggy went to the market, on a fresh new titanium Club Racer for Moody's Deli (via NYC Velo).
A classic 3/4 paint scheme is shown here in Corsa Red with Vanilla Shake and Gloss Black details.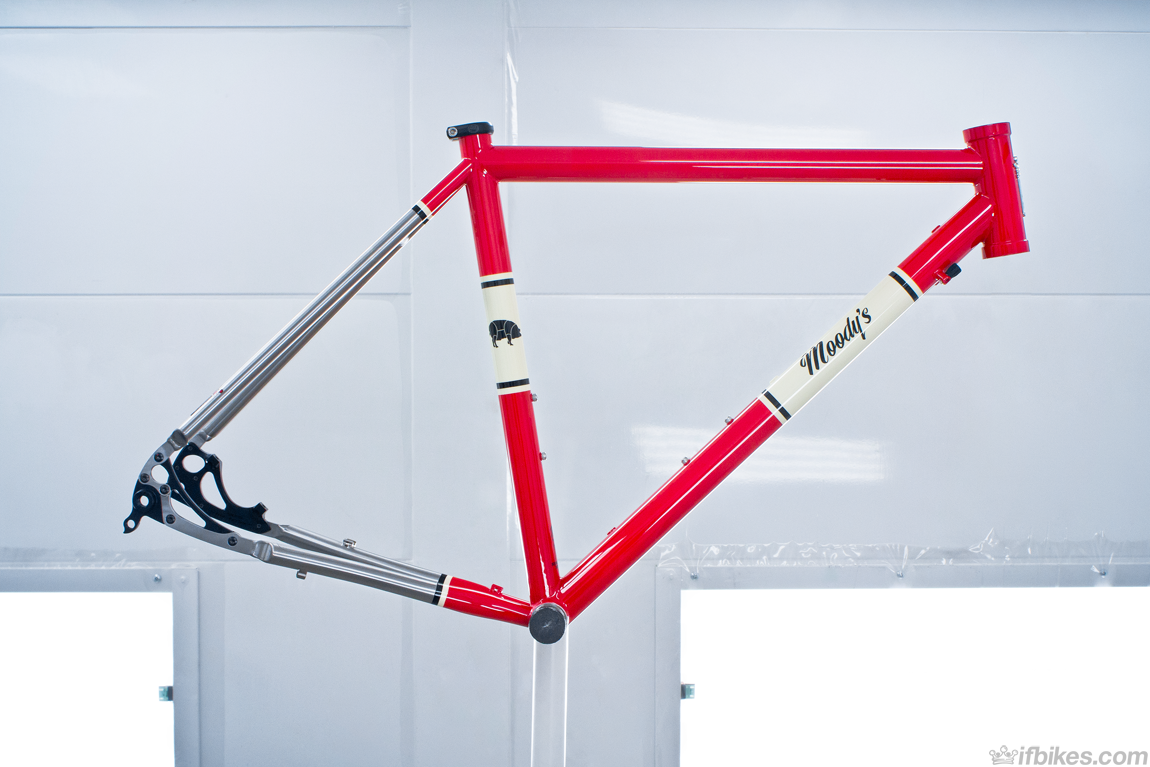 The client's pig logo was too detailed to cut on a vinyl plotter, so we got creative with a bold new graphic for his paint scheme.
Special frame features include an oversized down tube, 44mm head tube, PMW's polydrop thru axle dropouts, and ENVE's thru axle CX Disc fork.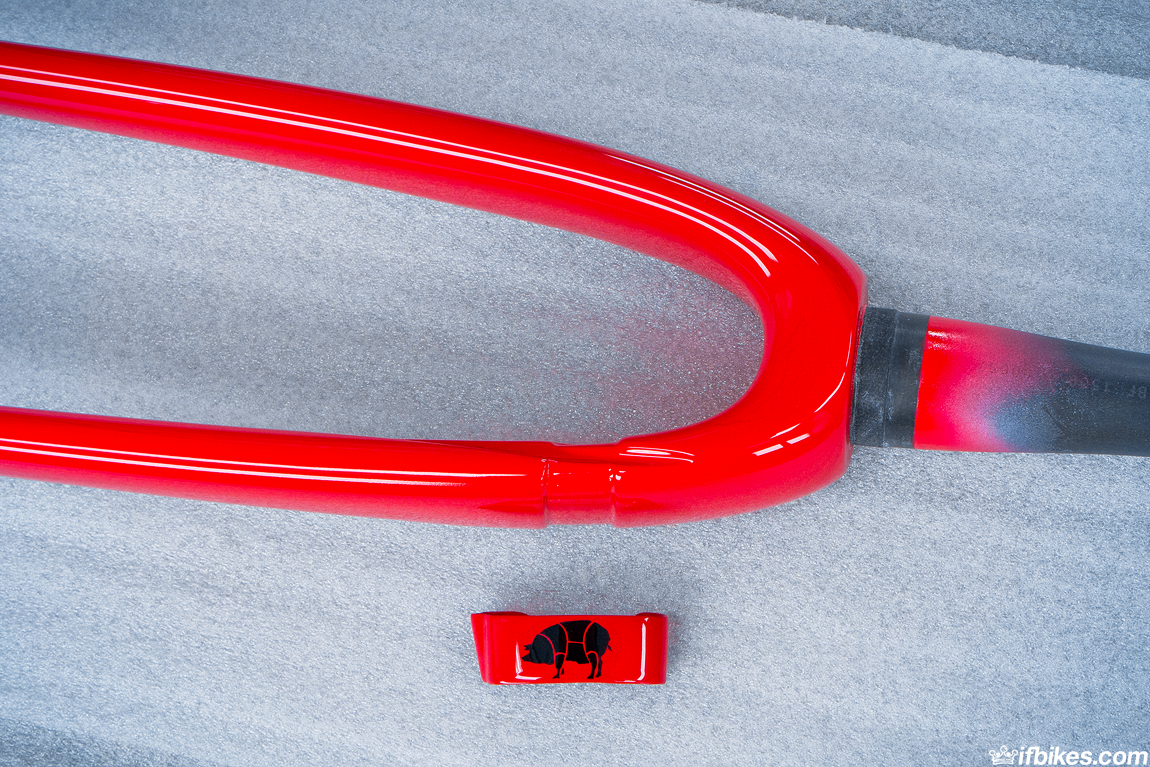 Full-size photos can be viewed with your right click option.