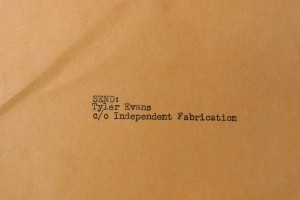 For the last year there has been a secret here in Union Square Somerville… thinly veiled, but a secret nonetheless. So after much anticipation I finally I got the call from Aaron of Union Foundry: "It's ready. Would you like me to leave it at Open for you to pick up when you inevitably get some coffee from the coffee shop next door?" …um, yeah.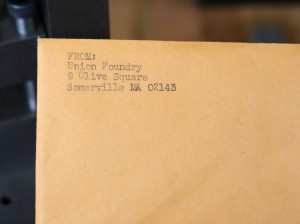 Union Foundry is comprised of some ambitious and talented people that have congregated in and around 9 Olive Square, a complex of buildings down a dead end alley just behind Union Square. This spot has some serious history in the framebuilding world. This location (less than a mile from the IF factory) is where the Fat Chance factory was and where Merlin began and spent its formative years.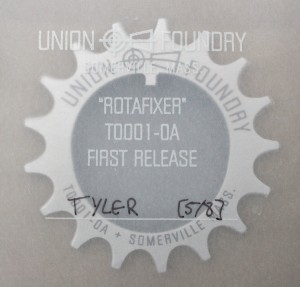 It is only fitting that this spot sees a resurgence in bicycle related manufacturing. There is truly something special brewing here in Somerville.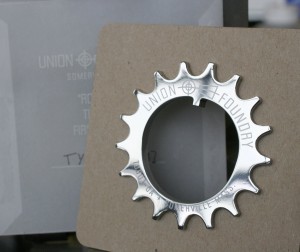 Aaron and Josh, along with their friends and cohorts invented something truly genius, something that we didn't even know we needed. I went to pick up "the package". In an thoughtfully packaged envelope I found the ROTOFIXER T-0001-0A. It's a tool. It is the first product to come out of the Union Foundry braintrust, and it is beautiful. Best of all, it's local. From the milling to the polishing and packaging, it's all made here.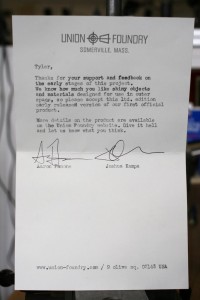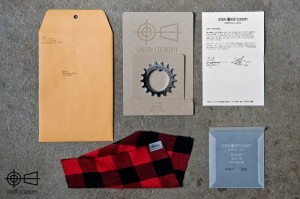 Also located in the complex is a one man letter press company called Repeat Press. Repeat Press designed and fabricated the packaging, including some really beautiful embossing on the cardboard reveal. More on the packaging HERE. Just wait until you see the posters we make with him!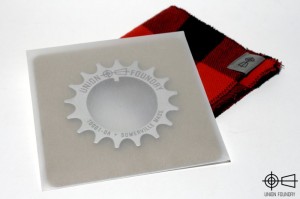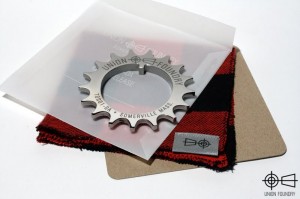 The protective wool cloth is also locally made here in Massachusetts by Penfeild.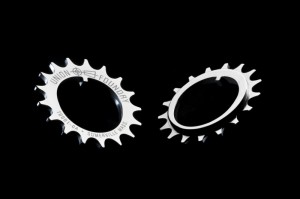 And in case you are wondering how this ingenious little device works, here is a little video:
Smart, simple and pretty. Congratulations guys!
See you next Tuesday! Off to ride mountain bikes with IF-Bro!