SHOW ME THE GRID!!!

You might notice this frame from a previous post.
Another stellar build. This time in the form of a Titanium Planet Cross.
This thing is built to shred with some ballistic handbuilt wheels and sweet Challenge tubular tires.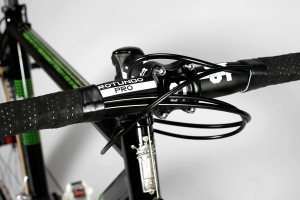 Once again, the small details make all the difference. For all of our cross bikes we default to top tube cable routing (unless otherwise specified) this makes for limited cable interference while portaging.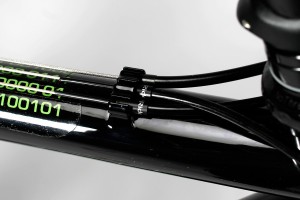 Note the protective layer of material placed over the binary graphics… it serves a double-duty, to keep the cables from dinging against the top tube and to protect the graphics from becoming scuffed.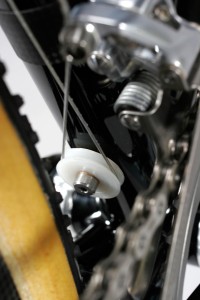 Cross bikes are usually equipped with bottom pull front derailleurs, in order to make them work with the top tube cable routing we build into the frame a pulley that redirects the cable.
Close up of the super mean "blacked out" head tube area.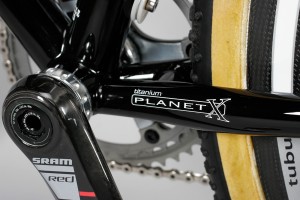 Massive tire clearance provided by precisely bent chain stays.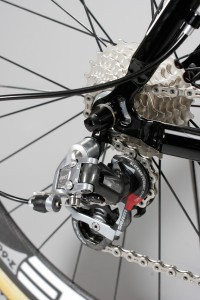 There must be no better feeling in the world than crushing it on the course with a SRAM Red drivetrain, EDGE deep dish tubular rims mounted to a custom titanium frameset made just for you.
Mud shedding Crank Bros. Candy 2ti pedals make for the final touch that completes the build. My guess is that you'll see this bike kicking some serious ass in Gloucester this weekend.