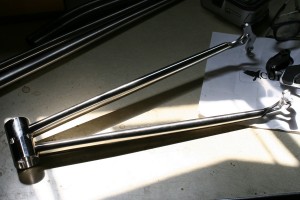 The Columbus XCr chainstay sub assembly is completed. The sub assembly includes bottom bracket, chainstays and dropouts.
The pieces were mitered, slotted, cleaned, argon purged then tack welded together in our sub assembly jig.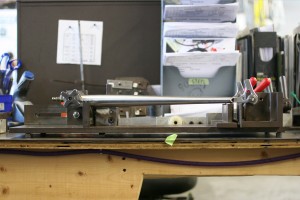 The XCr stainless steel tubing cut and tacked together well. Below you can see the small metal tack welds holding the sub assembly together as well as the purge holes that allow the argon to flow (eventually) through the frame as it is welded.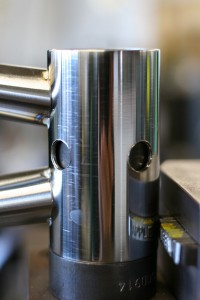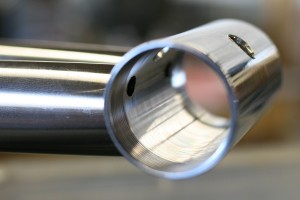 All welding (and tacking) is done with a special alloy wire. The wire is actually the same alloy as the XCr tubing itself and is provided with the tubeset by Columbus .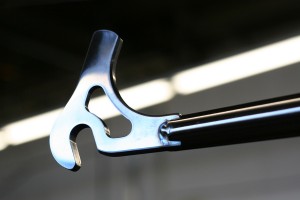 These are actually not the dropouts supplied by Columbus, they are the same "Indy Fab" 17-4 dropouts we use on our 953 SSR's. I talked with our metallurgist to find out about alloy compatibility and and got the go-ahead.
I polished (sanded to 1500 grit) the inside and outside faces of the dropouts before tacking them together. The final polish with cloth and rouge will take place after the frame is completed.

Look for more installments of The Stainless Report coming soon.