My good friends Jon Frederick and Kathryn Grant got married this past weekend. Congrats you two! It was a beautiful weekend.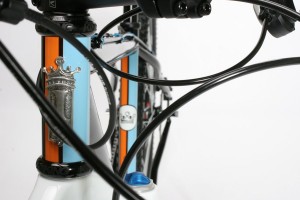 Katie asked me a few months ago about having us build a custom IF for Jon as a wedding present. Jon's been lusting after an IF for years, and developed a habit of describing his dream paint job to me. His best idea yet: a toned-down Gulf Racing paint scheme based on a Tag Monaco watch.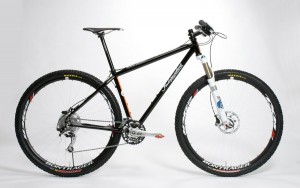 Asymmetric stripes. Orange on one side…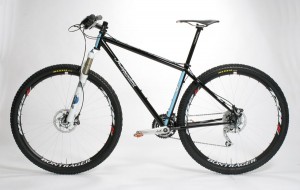 Baby blue on the other.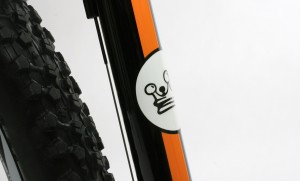 We pulled off some super secret spy missions to get the fit just right. Katie "lost" the keys to their garage twice so I could get a close look at his other bikes.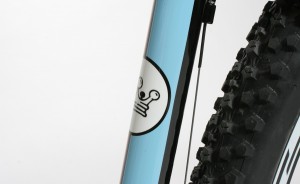 Groomsman and IF Racer, Todd Yezefski, gave extra feedback about Jon's fit on his current mountain bike. We turned that into a frame design and left the steerer and cables a little long to give room for fine tuning.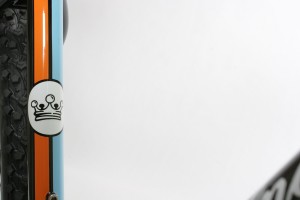 IF crown "number plate".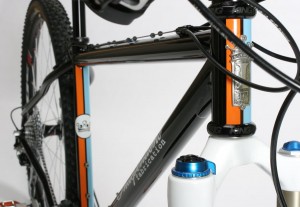 Katie presented the bike to Jon on Friday night. Jon was literally speechless. It's pretty great when a surprise really works.
Jon didn't let go of the bike for practically the rest of the night. Rubber donuts kept the paint safe. Blue zip-ties really tie the whole look together (nice!).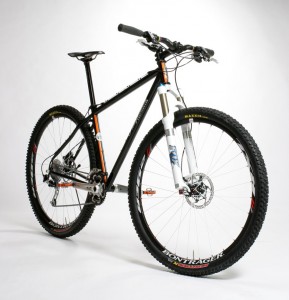 So much more fun than a watch.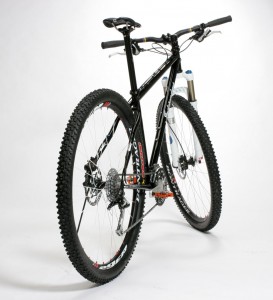 Congratulations again, Jon and Katie. Here's to a wonderful life together. Cin cin.
– k.w.