Some of you know that we build some fine frame sets for Hampsten Cycles. For those of you that didn't…. now you do. We build their TIG welded steel bikes. The bike featured here is a stainless steel road bike built using the Columbus XCr tubeset.

The frame includes an EDGE 2.0 all carbon fork, painted to match.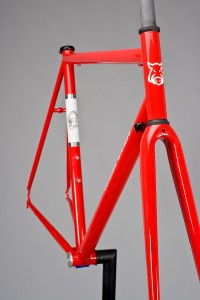 There is just something so luscious about a red paint job.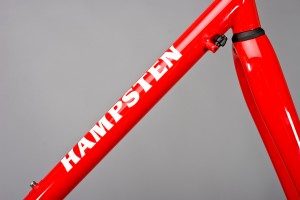 The clear coat is so smooth that the frame looks wet.

The exposed stainless banding around the seat tube panel looks awesome… expect to see more of this.

We are boxing it up and shipping it out to Steve Hampsten to complete the build for some lucky rider. This is going to one hot bike when it's completed.