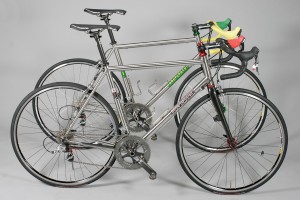 These 2 bikes were made for the same person, built with the same geometry and parts.

The only difference is in the tubing. Both are stainless steel. One is built with Columbus XCr tubing from Italy….

The other is built with Reynolds 953 tubing from England.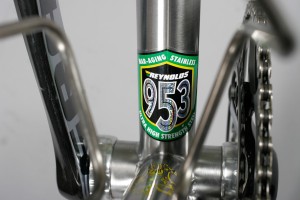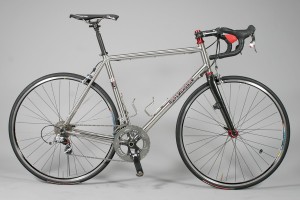 XCr above, 953 below. Indy Fab SSR's in either case.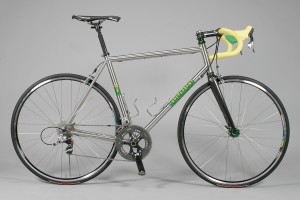 EDGE 2.0 all carbon forks.

3t stem, seatpost and bars.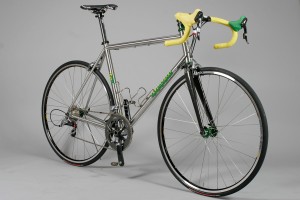 Sterling silver headbadge.

Multi colored hoods from Hudz.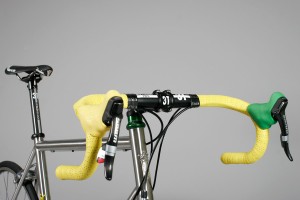 Chris King headsets.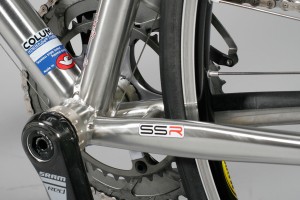 Mavic Open Pro rims, handbuilt with….

…Chris King Hubs.

All tied together with a Sram Red Gruppo.

Ride report from our (super sensitive) mystery tester to come.