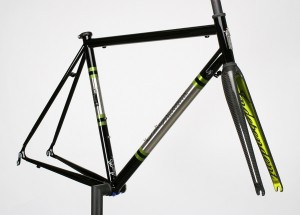 Columbus XCr stainless steel has got to be the best tubing to come out of Italy since… I don't even know when.
It makes for a light weight, super robust and shiny as all hell frame. The shiny qualities of the stainless make for frame details that hearken back to the days of chrome.
But this frameset is anything but a throwback to vintage performance. The SSR is 100% modern and some could even argue that it is on the cutting edge of custom performance race bikes.