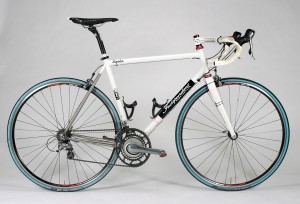 Before leaving for their bike trip across the USA on their honeymoon, newlyweds Brett and Edie stopped by our shop to say hi. Brett had his race bike in the car and brought it in for a quick photo session.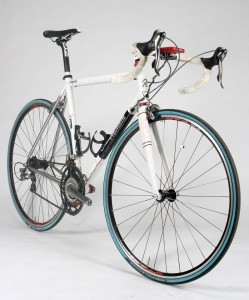 He's been racing this stainless steel bike for quite a while now and has a pretty bomb-proof setup.
IF/Rapha sterling silver badge.

He even has a little of the modern day biopace style chainrings made by Rotor, mounted to some SRMpowermeter cranks.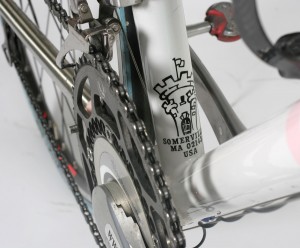 Sweet machine Brett! Thanks for sharing and good luck to both of you on your journey.
– t.e.