Yea, I know, it's been awhile since we showed some bike leg. It's been a crazy start to 2011, and despite the weather, shipping delays, and general madness, we have been producing some amazing bikes. This one left us a few weeks ago to find its way to C-dub, down in Houston.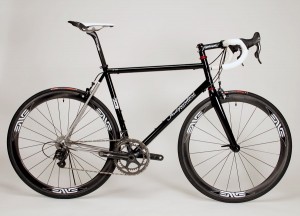 Simple black and white paint scheme, with just a touch of red ano to give it some pop
C-dub's choice of build included Enve carbon clinchers with DT Swiss 190 hubs.
New Campy Record, again, with just a touch of red in the new for 2011 graphics.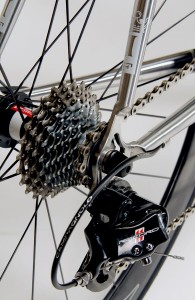 Ride it well C-dub!