Here is the video of our ride that we have all been waiting for. Excellent job by Somerville video magician Stebs of Paper Fortress Films.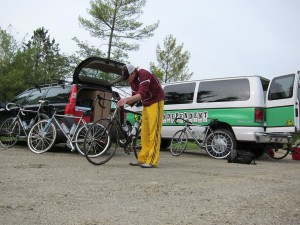 So we thought we were prepared… but we were not. Two of us had some slight adjustments that needed some roadside attention. This set us back a little right off the bat, but this ride wasn't about winning, it was about riding together as a team and exercising the gentlemanly skills that we have been refining for years.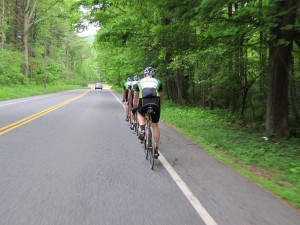 The ride was only about 40% paved, the rest was gravel. We opted for larger tires and compact gear ratios. Once we were free from our mechanical issues therequipment was solid for the rest of the ride.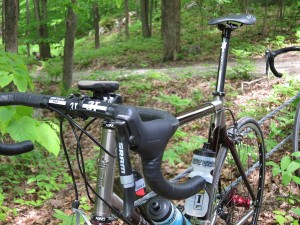 The Salmon Kool Stop brake pads were a life saver. I swapped them out just before the ride because the campy pads were getting a little thin. I will never go back.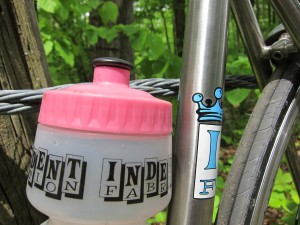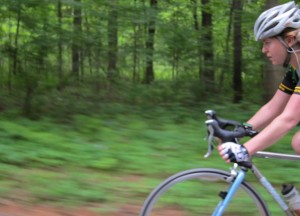 Leah (above) and Joe (below) shredding the hills.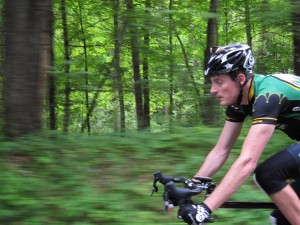 Below are more images of the ride borrowed from the Rapha site: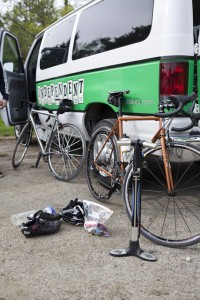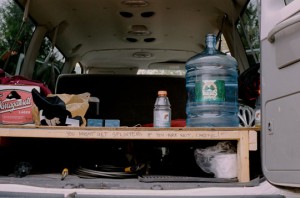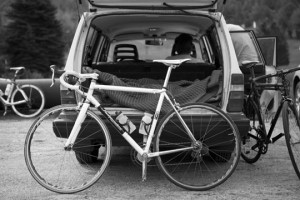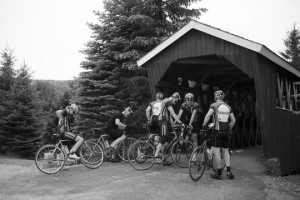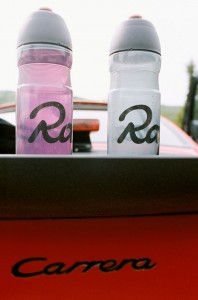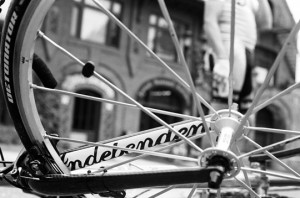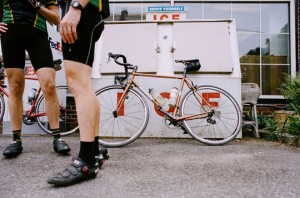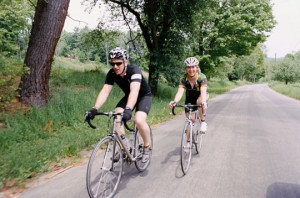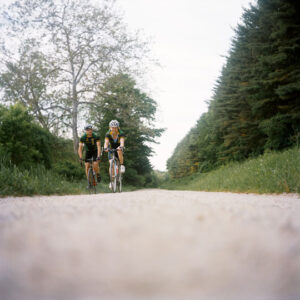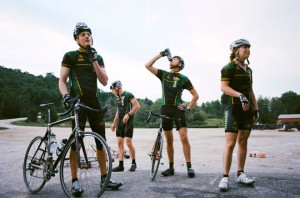 Big thanks to Rapha for putting together such a great ride. See you next year.
– t.e.