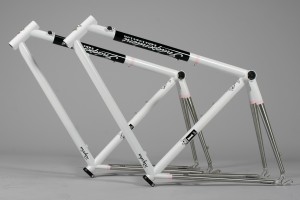 Shipping out today are another pair of SSR Rapha frames. All of the frames we make for and/or in conjunction with Rapha get the sterling silver Rapha headbadge, cast by our jewelers up in Maine.

Each frame and fork has painted in graphics and polished stainless steel rear ends.

It seems as though everyone that rides for Rapha has superhero names.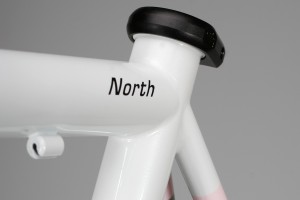 There are a few more that will be shipping soon. Unfortunately we won't be able to do a group shot with all of them.