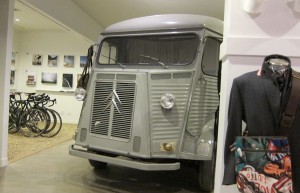 The Rapha Cycle Club is a really unique place. It was set up as a temporary store in the heart of Manhattan. They have weekly rides as well as screen cycling movies.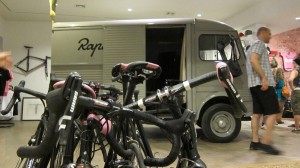 There is a gallery space in the back that does rotating shows. This show is about the Rapha Continental. Photographs from their trips were on the wall along with sketches of all the riders by our good pal Peter Rubiano.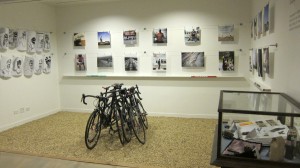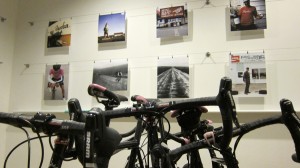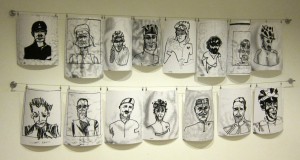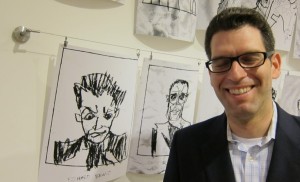 A few of the riders were there including IF rider Rich Bravo. We will be seeing Rich (and the entire Continental team) again soon at the upcoming D2R2. Hopefully his eyes will open by then. He was struck with a horrible case of double eyeshutitis. Our prayers are with you Rich!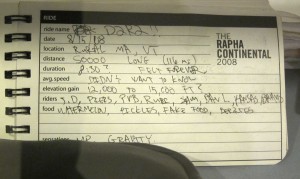 Above is a journal entry from the 2008 ride.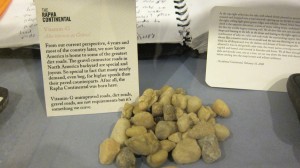 This is going to be a great ride. All will get a healthy dose of Vitamin G.