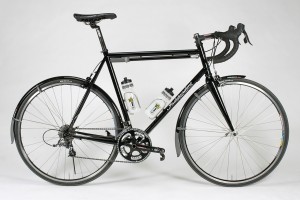 D2R2 is a little more than a week away so all of our burly rides are starting to come together.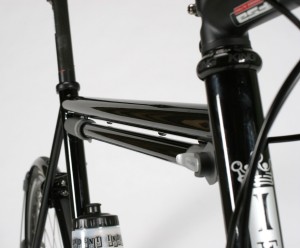 Clint's bike is a Steel Club Racer with a painted to match pump. Painted pumps are where it's at. We should really start to offer this as an option, it just rounds out the package so nicely.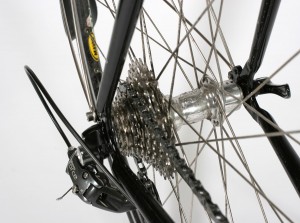 A nice set of handbuilt wheels is practically a necessity for this ride. Here we have White Industry hubs laced up to some Mavic Open Pros and a wide ratio cassette.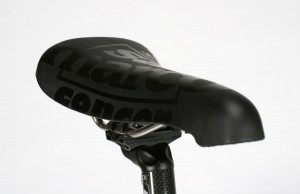 Comfy seat.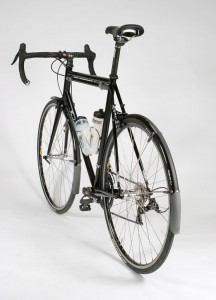 His fenders are there to keep the evil kitten of the woods from pouncing upon his tires and fang-puncturing his latex tubes.
More to come on these evil kittens. We have a team in the woods documenting their activities now.