Thanks to all that came out for our show last Friday night, it was a blast. The Paper Labels Project was huge fun for us and our co-conspirators. Out friends from Highsnobiety came by our factory to find out more about the project and our man Stebs from Quarter Productions was there to make a little video.
Independent Fabrications X Bodega X BaileyBag Works from Quarter Productions on Vimeo.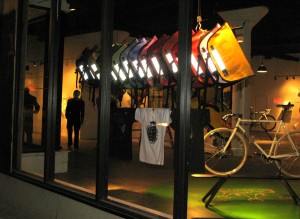 The FourthWall Project has a great space for an event, nice lighting all around and plenty of room to show off the bikes.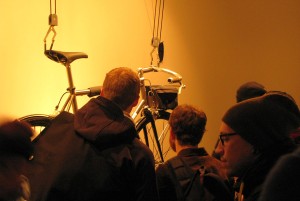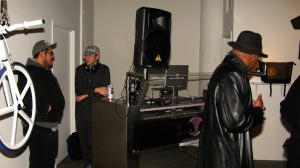 We would like to send out a special thanks to Jason for being our DJ for the night, he did a great job setting the mood and keeping things lively.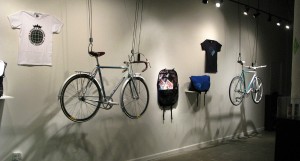 All of our bike hanging hooks were still there from our party last year in the space, making setup a breeze. Each of the three project packages were displayed together. Above is the Mellow Fellow and the Higgins and below is the Duck Hunter.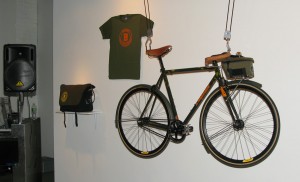 The 3 vintage cans on the left were the inspiration for the project, the can on the right was made just for the project.