Let me just start by saying that: "Collaboration is a good thing". The best thing about it for us was letting go for a moment. In our years of building bicycles we have built up many

biases

and beliefs as to how a bicycle should look and how it should perform. By letting the Bodega crew come up with the basic look and feel of each theme within this project we found ourselves building bicycles that many might find cliche or fashionable but in the eyes of the Bodega designers, looking into the bicycle world from the outside, this was an opportunity to explore a new direction and pull from their vast design experiences in a market that parallels ours yet has little crossover. Their

naivete

of the rights and wrongs and the what is cool or not in the bicycle world were never even on the radar and created a result that is totally fresh and different from many of the projects we have done in the last few years…. and it was fun!
Paper Labels is a design project uniting Independent Fabrication (Somerville, MA), Bodega (Boston, MA) and BaileyWorks (Portsmouth, NH)- three local DIY crews hellbent on creating the best in their respective fields.

Paper labels of vintage and deadstock spraypaint serves as the palette upon which the three concept bikes, four courier bags and three graphic t-shirts were created.
The color scheme and iconography of Paper Labels was derived from Bodega's archive of discontinued vintage spraypaint which is heavily sought after and hunted for by collectors. These colors were popularized by the 80's graffiti culture. Krylon Aqua Turquoise #2008, Krylon O.D. Khaki #2301, and Krylon Metallic Blue #1903 serve as the foundation for the bikes color schemes.


Additional graphics for the bikes were created referencing some designs from other old vintage can labels, such as Diamond Finish and Smooth Coat. Only 15 of each model will be made and will include the matching bag(s), t-shirt and a can of spraypaint mixed and labeled just for each bike.
So… introducing: The Duck Hunter: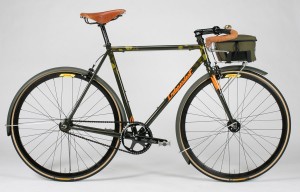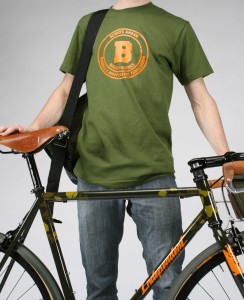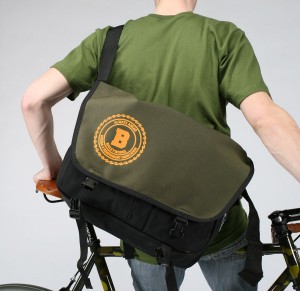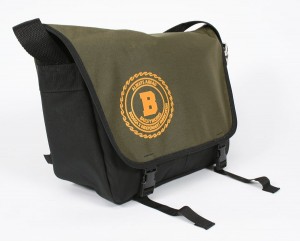 The Higgins: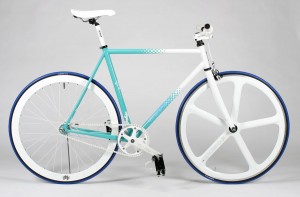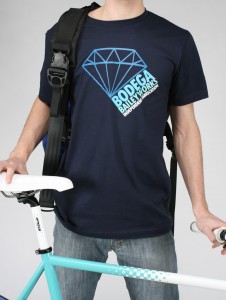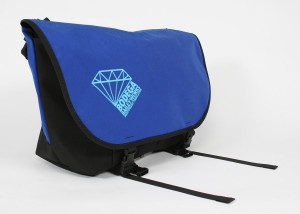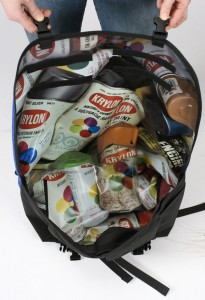 and…. The Mellow Fellow: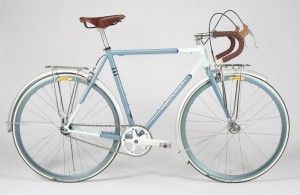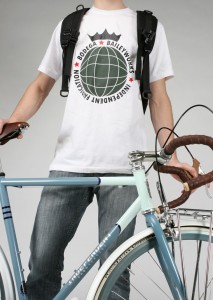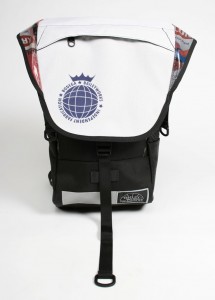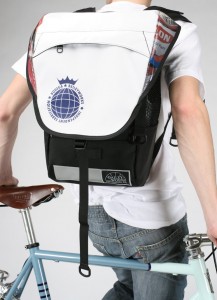 The project will be unveiled on Friday February 12th at 8pm at the FourthWall Gallery, 132 Brookline Ave, Boston, MA.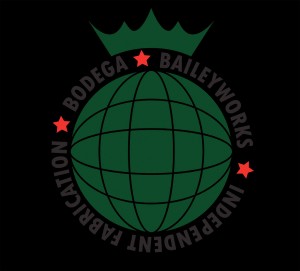 Items from this project can be purchased by contacting us here at Independent Fabrication.
P.S. also expect to see (at the fourthwall) a preview of some of the projects we are working on for the North American Handmade Bicycle Show which takes place in Richmond, VA on February 26th-28th 2010.
Download PDF about the project HERE.