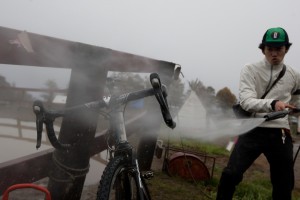 Daisuke Yano and Molly Cameron, the owners of two of IF's most premier bicycle studios (Yatsugatake Bicycle Studio and Portland Bicycle Studio) have combined forces at the 2010 Nobeyama Cyclocross Race. Once again all pictures are being poached from Daisuke's flicker. Beautiful race, beautiful bikes and beautiful images. Thank you both.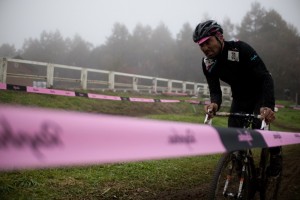 That's Daisuke shredding above.
Molly's backup bike at the ready as she shreds by for another lap.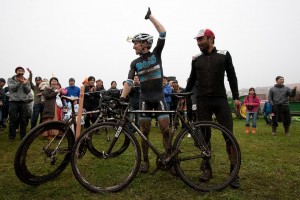 Molly and Daisuke, post race.