Bike people like t-shirts, probably as much as music people do.
Spring may finally show up here in New England, so it was time for some new tee's. While we do lots of different colors and spins on IF logo shirts, we were struggling to come up with some fresh designs that reflect the personality of IF. After trying to generate some ideas through third party designers, and even a lame attempt on an internet bike forum, we simply looked internally, both for inspiration and for someone that could make our ideas come to life.
Enter the talented artist Alessandra Mondolfi, Tyler's lovely wife. She helped us pick out a bunch of tools and objects that we like, and then rendered them in awesome line drawings that became our new t-shirts.
When Tyler isn't making bikes or doing most of the heavy lifting on this blog, and when Alessandra isn't out on a movie set, the dynamic duo team up to form TEAMcreative. See examples of their work
here
.
First up is the paint gun in a blue ringer tee. Clint can tell you the specific model, it's the LM100 Wuppa Wuppa something, but all I know is that this gun sprays color, and not bullets, and the world needs more color and less bullets.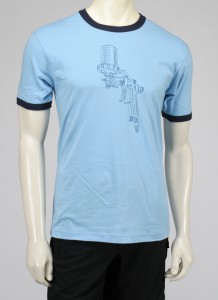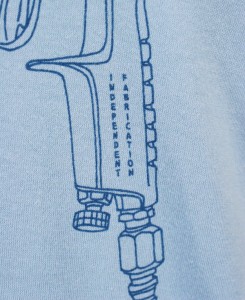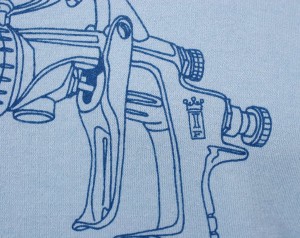 Sticking with the tool theme, this is one of our Bridgeport vertical mills. Bridgeports are the Swiss Army knives of machine tools, and a hallmark of the once proud US industrial base. The right materials and skills, and you could probably build this machine from this machine. Silver on black…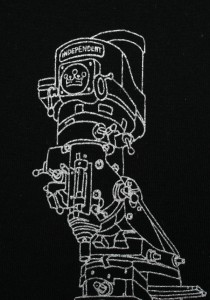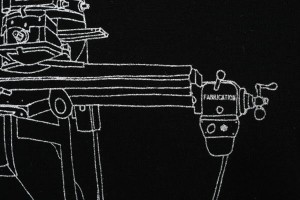 Bikes and music go hand in hand, so we had to amp it up. And yes, like Campy and Spinal Tap, this one goes to eleven, in black of course. Classic twin reverb meets bike fabrication. Check out the production process laid out on the knobs… cheeky detail.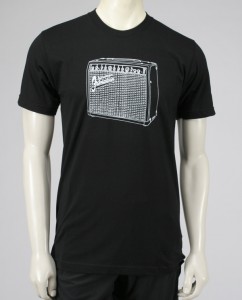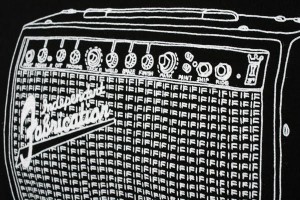 2010 represents the 15th year that IF has been making bikes in Massachusetts, so it was only fitting that we honor our anniversary with a vanity plate. Vanity plates are generally lame, but we think this one is an exception. We don't need no registration… still living the dream in a white ringer tee.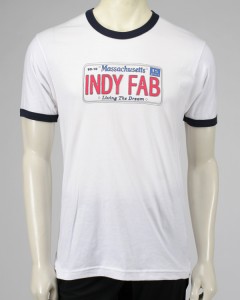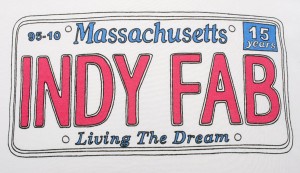 Last but not least is the trike. Most of us started on three wheels, and some of us could still use the third from time to time. We really like Alessandra's old school three-wheeler in classic IF yellow and green.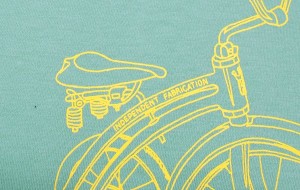 They are available
here
.
Thanks Alessandra!