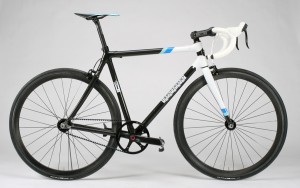 We will be bringing 5 bikes to NAHBS this year, a couple of which are finished. We displayed them, along with some other bikes at the Paper Labels show on Friday night. For those of you that didn't make it to the event we are going to share a little bit of the inside action with you.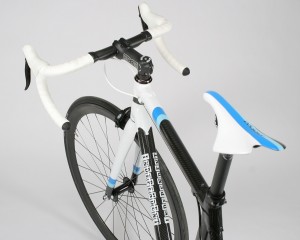 This bike is a super sturdy and ultra lightweight singlespeed. This is one of our Corvid frame sets with horizontal dropouts and a Gates Carbon Belt Drive.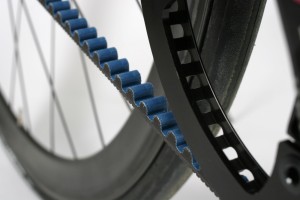 This belt drive requires no lube ever, will get about 10,000 miles of use, is super silent and ridiculously light weight.

White, Baby Blue, Evening Blue and clearcoated carbon fiber is the theme.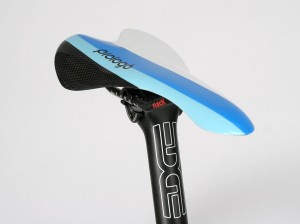 Prologo supplied the all carbon Nack saddle for us to paint.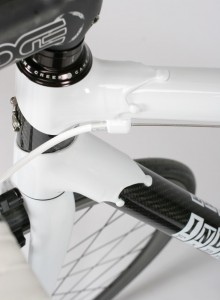 Cane Creek supplied the integrated headset.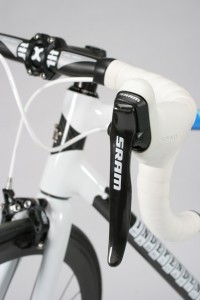 SRAM provided their new carbon fiber singlespeed brake levers.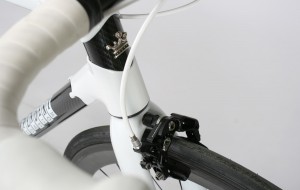 Then we juiced up the braking power with some Zero Gravity GSL's.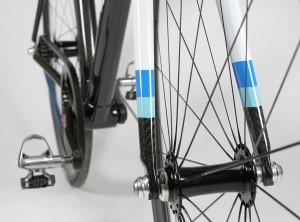 The wheels are EDGE 38 clinchers, DT Swiss Aerolite bladed spokes and some special Chris King hubs.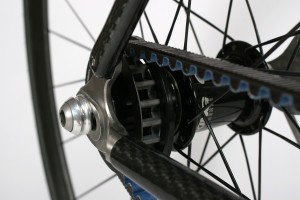 CD over at Chris King hooked us up with these modified one-off hubs made just for this project.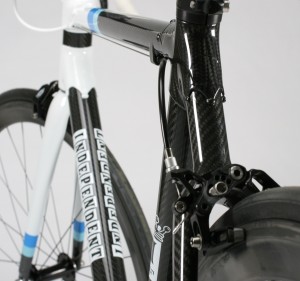 Thanks to all that helped to make this project become a reality.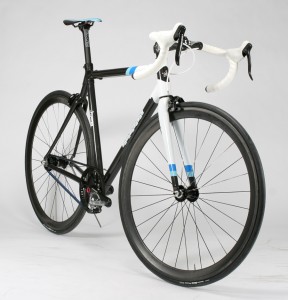 13lbs, complete is not to bad for a sturdy singlespeed. We are going to do a couple of more things to this bike before the show to make it even cooler, so be on the lookout.