This is Leah's Titanium Deluxe. It is an all-out race bike from one of our former racers.
I remember welding the daylights out of this frame. Everything about it is super-duty.
The burl factor is very high with this frame.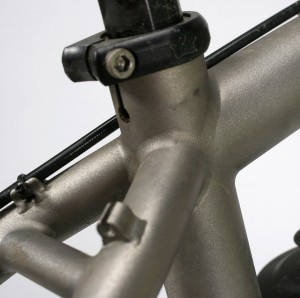 Although she has it set up as a singlespeed right now (via the chain tensioner) this bike was originally designed for gears with all of the proper cable stops.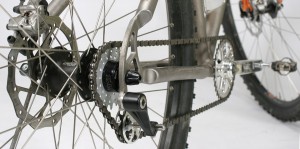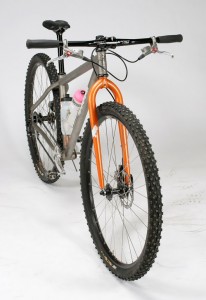 Clint painted her Salsa fork orange to match her decals and also added some adorable little details…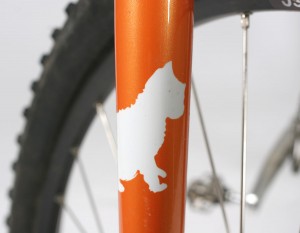 Kittens. That's right, kittens on the fork blades.
See this bike as well as a whole posse of I.F. singlespeeds at the Singlespeed-a-Palooza this coming weekend.