We just finished a couple of frames for our friends Brett and Edie from NYC
Velo
.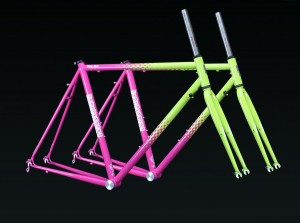 These frames will be ridden on their much touted cross country honeymoon. You can follow their progress at their blog once they get going HERE.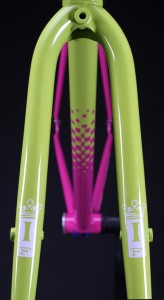 The also feature front and rear rack and fender mounts yet are still set up for use with short reach caliper brakes. We hear Brett has a work-around to make the fenders work.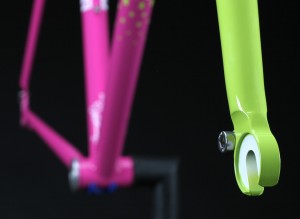 Matching Lambo Green to Hot Pink checker fade paint schemes adorn both framesets.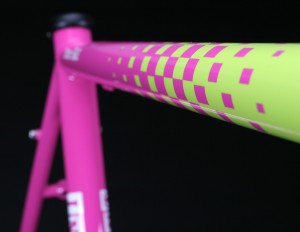 With custom painted in graphics throughout
(including the custom headbadges the supplied for the build).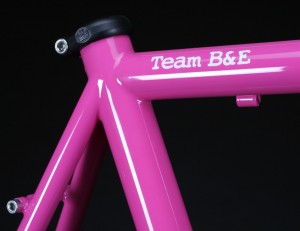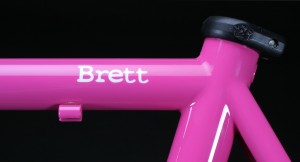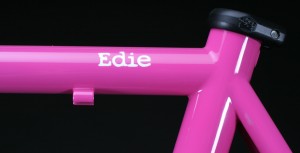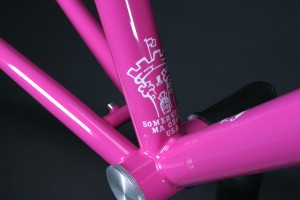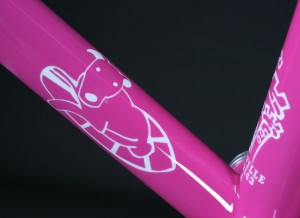 We can't wait to see these things built up and on the road.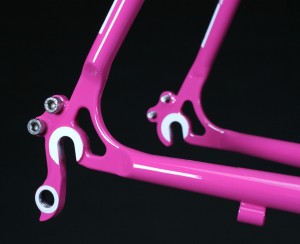 Good luck on your trip together, may it last a lifetime.
-t.e.