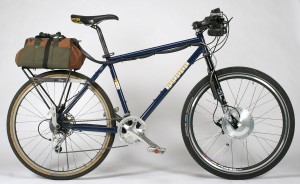 Jamie is always tinkering with something…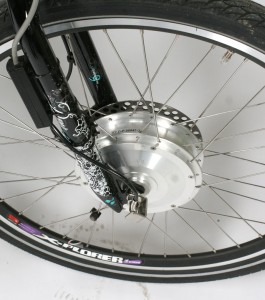 A little while ago he got a 1000 watt front hub, built up a wheel and retrofitted it to a deluxe. The first fork he used was a suspension fork. Upon his first test ride he twisted the throttle to cross a major intersection and it ripped both dropouts off of the fork and sent the front wheel flying into the road. He then bought the heaviest and most burly fork he could find to make sure this didn't happen again.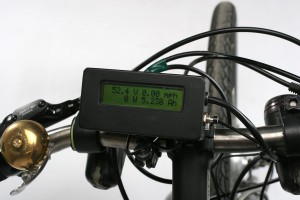 He now has 760 miles on it and the only problem he encountered was a fried charger.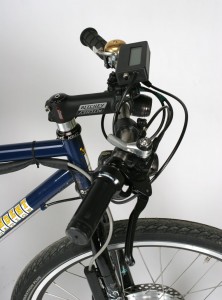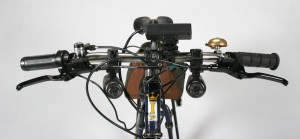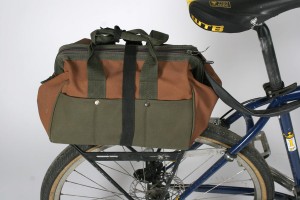 The burly rack on the back with the attractive handbag (in an old man sorta way) holds the battery.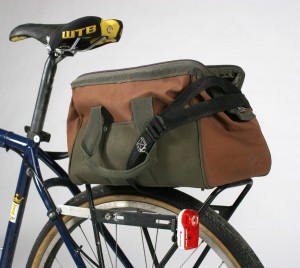 This is no ordinary battery…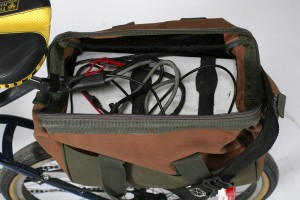 It's a 48 volt 10 amp/hour LiFePO battery. That translates to the power of 4 car batteries. This bike might not look like it's fast but hauls serious ass. Yeah, he doesn't have to pedal all of the time and you purists out there might call him a cheater (I think many of us here have all said this at some point about this bike) but when you get on this thing and twist that throttle…… damn, I haven't seen anyone come back from a test ride on this thing without the hugest smile on their face.