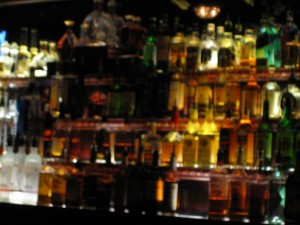 Ahhhh…. Las Vegas. The smell of recirculated, scented air conditioning inside and 110 degree sewer fumes outside…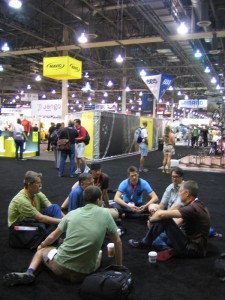 Three years ago, because of the nature of our business, we decided that it was in our best interest not to have a booth (we were right, by the way). So, once again, we used our time to meet with and talk to some of our better dealers and suppliers. We had many pow-wow's on the luscious carpet near the main entrance.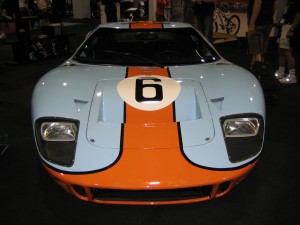 Interbike was full of many awesome things, one of which was the above car, ironicly one of the best paintjobs at the show.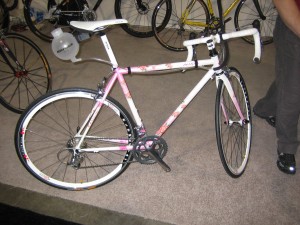 Interesting inventions abounded from afar… such as the "NeveRReach" water supply system.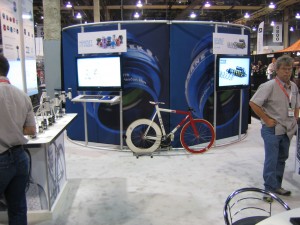 We had many bikes seeded throughout the show. In the Cane Creek booth we had The OX and Justin Spinelli's Corvid frame.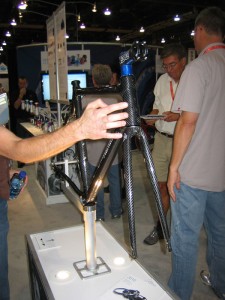 I tried many times to get a picture of the frame without someone touching it but it just didn't work out. Even in the picture below, taken from the second story of the Chrome booth, someone was touching the frame.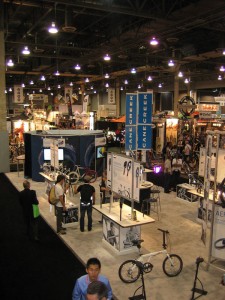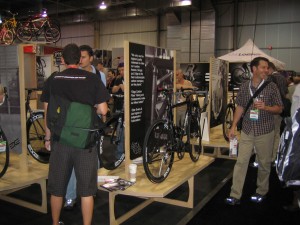 We had a Corvid in the EDGE booth (above) and also a Deluxe in the Genuine Innovations booth (below).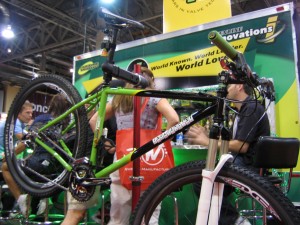 Although it is hard to tell from the picture this bike is a 69'er (29″ wheel up front and 26″ wheel in back).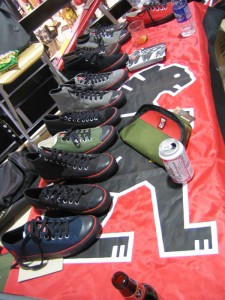 We hung out atop "Chrome Tower" for a little while listening to their DJ spinning some thumpin' tunes and conversed about hypothetical collaborations over some brews….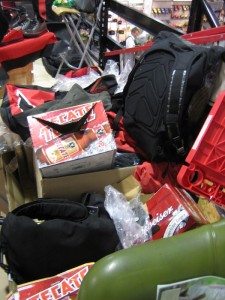 … and made a mess of the place (sorry Bruce)…. heheeee….

There was also a gathering called by the Tastemakers Union (a big party). The Chairman of the Board, Jeremy Dunn, was the brains behind this special event. We had a little pre-party warm-up session with another star of the show: The Grasstrack Bike. It partied pretty hard, but fell down a couple of times, good effort though.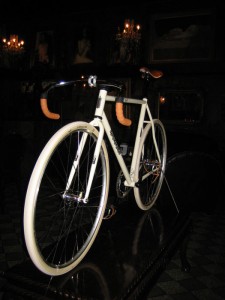 Out by the pool we combined our efforts with Knog to create a sparkling spectacle that was to become the backdrop to the final leg of an alleycat style crit in the form of roller races and laps in the pool.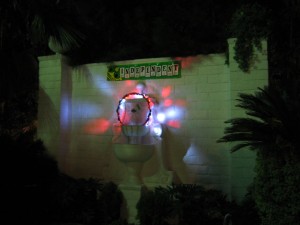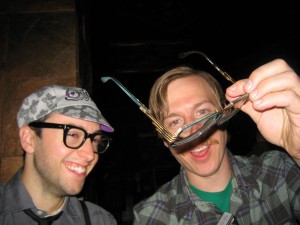 We also came across some rare specimens…. a couple of superb geeks… (don't hit me Marty…. wait, no, go ahead)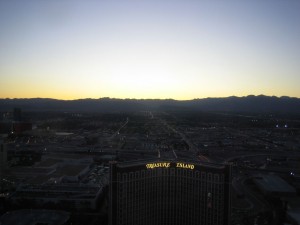 Ahhhhh, Las Vegas. The desert needs more LEED Certified mega hotels like the one we stayed in. Pure luxury!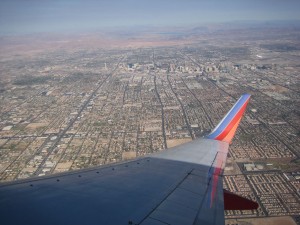 See you next year Vegas…. unless Interbike decides to move somewhere better.