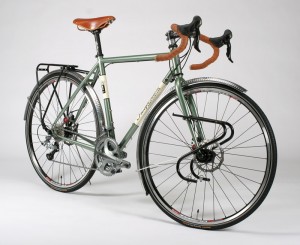 Deep in the heart of winter we in New England ponder escape.
Real escape, into a land of smooth, clean and endless roads
with a little hill here, a little hill there. We yearn to get packed
up with only the
necessities
and be ready for anything.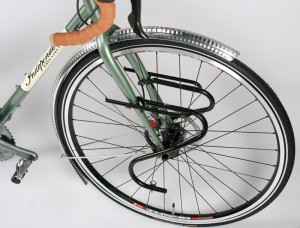 In our minds we imagine a long tour of the countryside,
surrounded by rolling green hills and trees full of leaves.
These are the thoughts that get us through,
and this is the bike we dream of riding.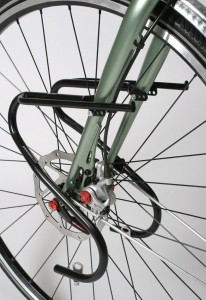 An I.F. Independence all out touring bike outfitted with
front and rear Tubus racks and full coverage Honjo hand
hammered aluminum fenders.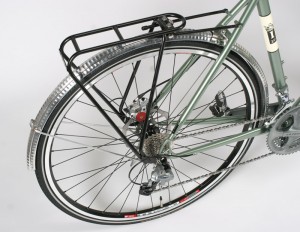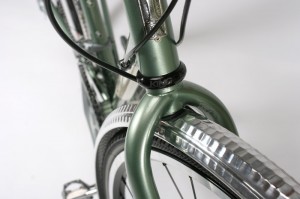 The minimalist contact points to which the accessories
are attached to the frame make a rather complex build look
simple and create an overall feeling of a purposeful and
professional build.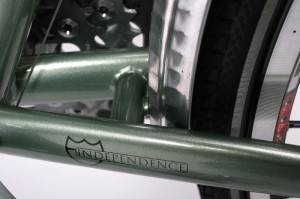 Reinforcements go a long way towards securing your mobility in
the middle of nowhere. A busted waterbottle mount could really
put a damper on things so we gusset each one.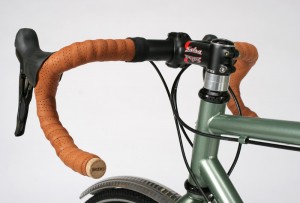 Sweet welds hold the whole thing together and smooth
paint shows them off, particularly this color: Delorey Green.