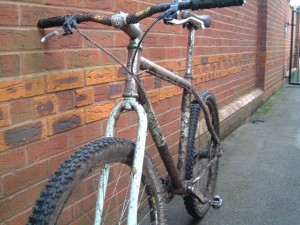 IFrider
rules! (as does a muddy Ti Deluxe
singlespeed
)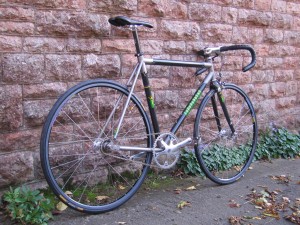 This XS fixie rocks pretty hard as well.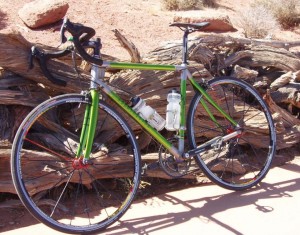 So does an XS with Candy Absinthe painted carbon tubes.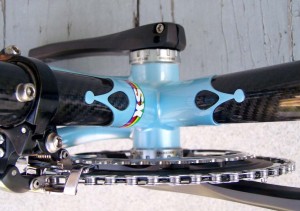 Or some Baby Blue pained lugs.
Sterling silver headbadges make for a classy final touch.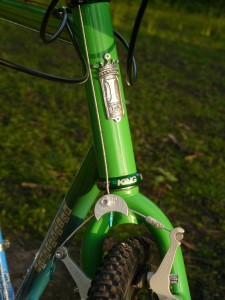 Cris from IFrider's personal cross bike looks sweet in a retro modern sorta way.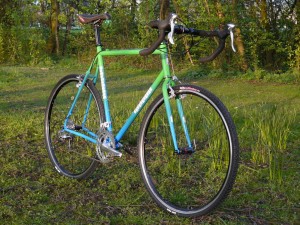 Stainless steel and carbon fiber go well together and create a simple yet over-the-top complete package.

These triple green panels over vanilla shake are subtle yet striking.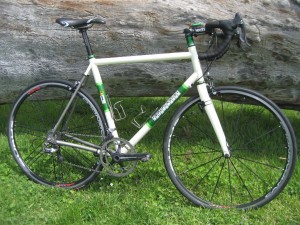 Stay tuned for more rulin' bikes!