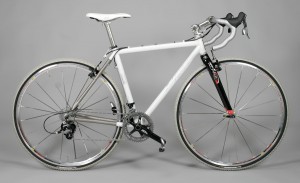 Today we are taking a look at a recent cyclocross build featuring our Titanium Planet Cross. This one has a 3/4 paint job in Freshwater Pearl with silver script decals. This turned out to be a really clean build with lots of light (weight & colored) parts.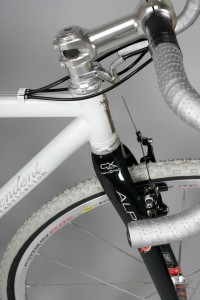 We recommend top tube cable routing for our cross bikes. This helps when shouldering the bike.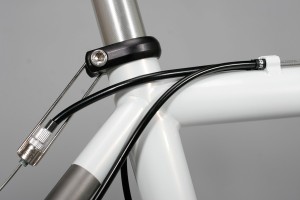 Usually we use a tall welded on cable stop for the rear cantilever brakes, but this is a really small bike and there wasn't much clearance so we went for a hanger off the back of the seat collar.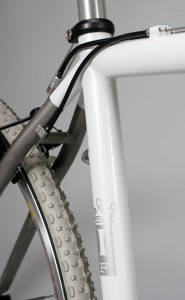 The rear derailleur are run underneath the seat stay to prevent interference with the braking area and shield it from mud. There is also ample room for big 700c knobby tires.