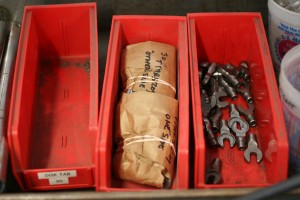 As you know, we make a lot of different kinds of frames. We make mountain bikes, road bikes, touring bikes, commuting bikes, track bikes, etc…. and they are all custom. That means that in order to do it right sometimes you have to do it yourself. This brings us to why we make forks. Specific brakes, tires, racks, fenders, build heights, offsets…. you name it, someone needs it. So we make them, frames and forks, together, custom.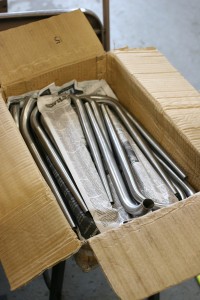 In order to do it right we need blades…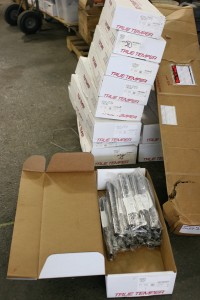 ….and steerers….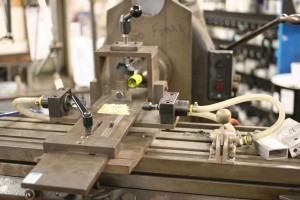 ….and machines to miter them. Above is "El Forko", a machine that we will be replacing soon.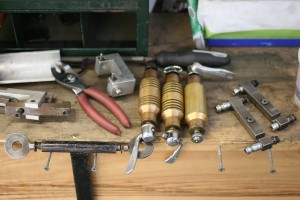 Above are the heatsinks that we put in the dropouts while we weld them on. Below you will notice that there is even a fork with 1 inch threaded steerer for a touring bike we are working on.

The dropouts will get ground in the finishing department later.

The crown races will also get brazed on.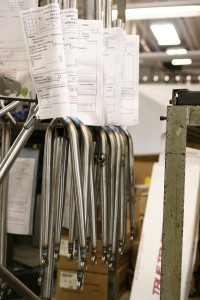 Below are some almost finished forks next to the fork alignment table.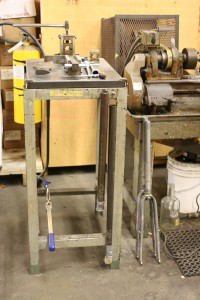 The paint booth also has a bunch of forks in it.

Below is a detail of the primed weld.

Below are some painted forks waiting to get the final inspection and clean-up before shipping. (is that another Rapha frame hanging up there?….)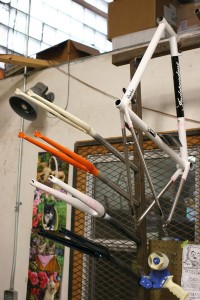 The one below is just chillin' with the swordfish.

We just purchased two new machines to update the fork building area. The new area should be up and running with the next couple of weeks. We will be saying goodbye to "El Forko".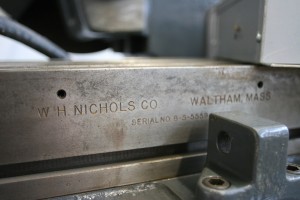 These Nichols machines are really sweet. We are looking forward to outfitting them with all of the fixtures.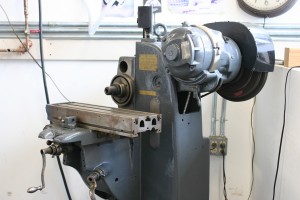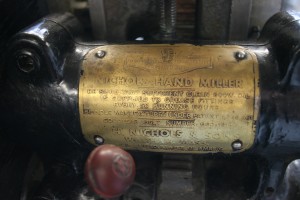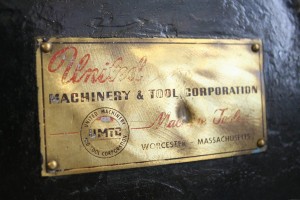 We love these old machines.