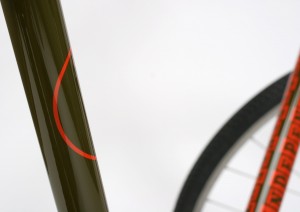 Finnbarr's newest version of a singlespeed commuter, well sort of. It's a singlespeed now but he's got some options for gears in the future.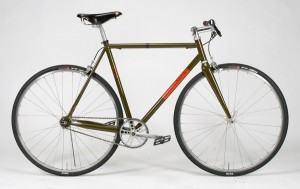 The orange accent color is Hemi Orange, the same orange from the General Lee. I see this color making a comeback.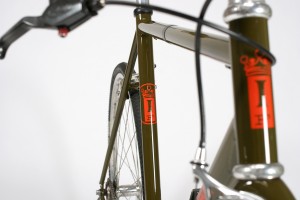 Many of the parts were scrounged from his previous build.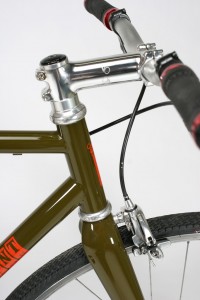 This bike was designed for long reach brakes, this allows for larger tires and clearance for fenders.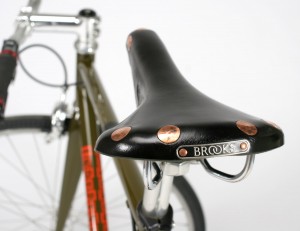 This saddle has been on many of Finn's bikes throughout the years.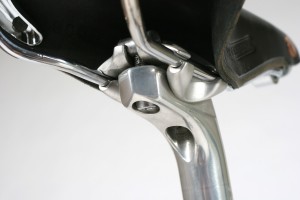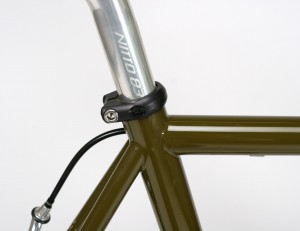 The frame is outfitted with all of the fixins for future fender use. Above is the chainstay bridge with fender mount.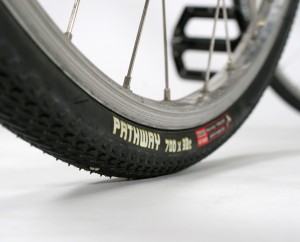 He's running 32's and there is still room for more.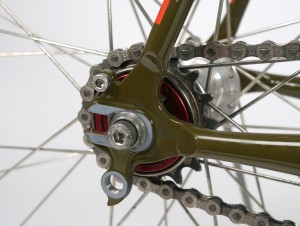 As I eluded to earlier, this frame has a geared option. Note the horizontal dropout with the derailleur hanger dangling below.
The non-drive side also has a handy feature…. a bottle opener.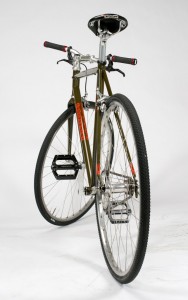 Simple, fast and easy.