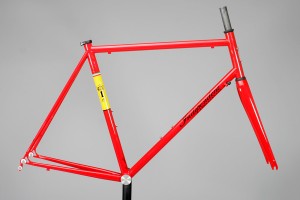 Just some quick shots of this Crown Jewel SE frameset before it goes out the door.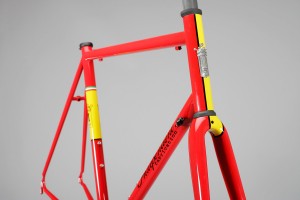 Corsa Red (actual Ferrari red paint code), Velocity Yellow (2005 Corvette Yellow) and black with black script decals and Italian color banding on the seat tube panel and sterling silver headbadge.

Matching EDGE 2.0 carbon fork.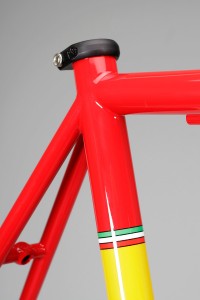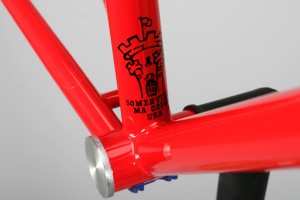 Sorta like this: