We just completed an SSR for James Morrison from Embrocation Magazine, who also races on the Embrocation/Cambridge Bicycle Team. These are just some shots of the frame.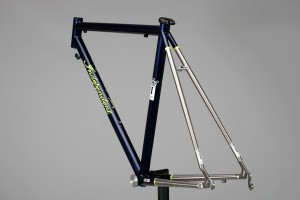 We are going to do a little "before and after". James will bring by the built up bicycle for another shoot in a couple of days. The colors are Midnight Blue Metallic and Lambo Green (2008 color), with a classic stainless steel polish on the stays.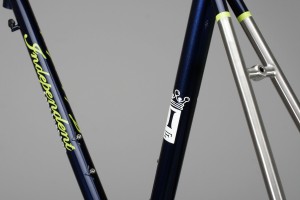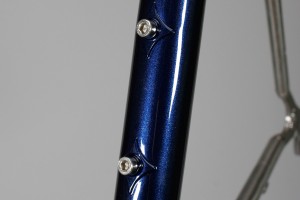 Stay tuned for the completed bicycle….