This thing is big.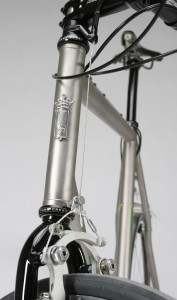 One might even say gargantuan.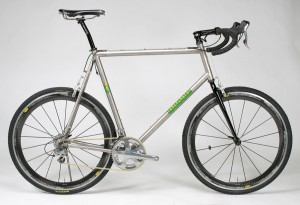 Although we have made many bigger bikes it's rare that we fully build them up in-house. The size of the frame really makes those 700c wheels look small.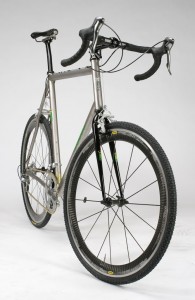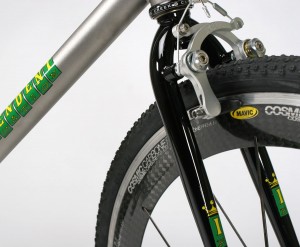 IF steel cross fork set up for Paul Racer brakes.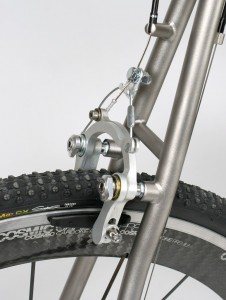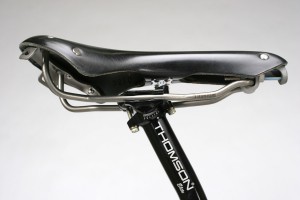 Shotpeened finish. "The best finish for a titanium bicycle frame EVER" – Clint Lunsford.
Top tube cable routing.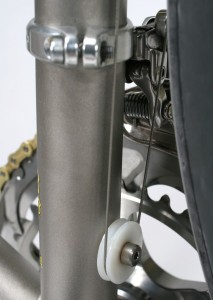 The little pulley behind the seat tube is there so a bottom pull front derailleur can be used.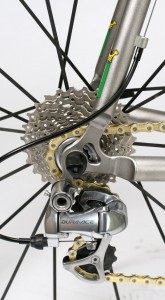 Dura Ace gruppo with Wipperman ConneX 10sG chain.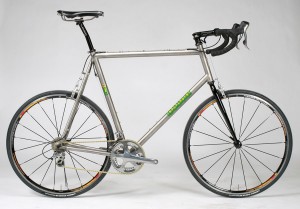 20lbs total and ready to be straddled by some long legs.