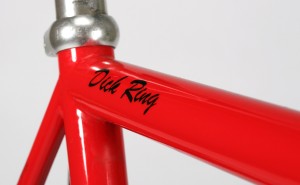 Dick Ring: the voice of bicycle racing in New England since… like forever. Dick has been riding an IF Crown Jewel since 2001.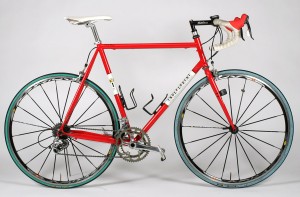 It has been meticulously maintained and updated throughout its life.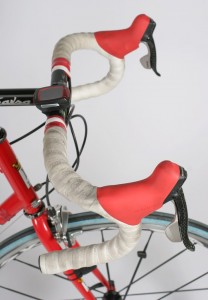 As you can see he has put some serious miles on this bike. It has a nice well-worn yet mechanically sound look to it that just says "long term quality".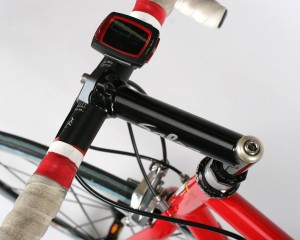 This bike is one of the last 1″ headtube bikes we made before we switched over to 1 1/8″.
He has a sweet salsa quill stem, these were some of the finest in their day, especially when paired up with a threaded Chris King headset.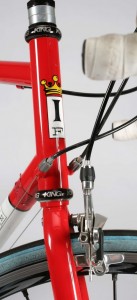 That is also an IF steel fork made specifically for this frame.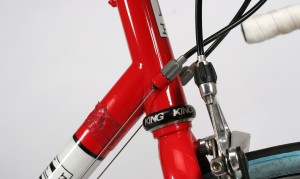 He has cleverly disguised the spot where his brake tarnished his downtube with some red duct tape…. very nice, I love duct tape, especially red duct tape.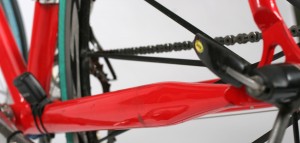 During this time period we were using Columbus Foco chainstays. They had a very distinctive look to them, so bikes from this era are easy for us to identify.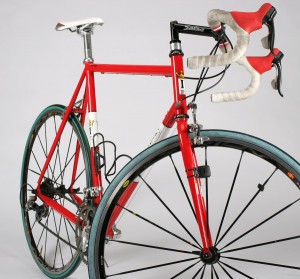 Ride on Dick Ring!!! Thanks for bringing your bike by!