This past weekend the Indy Fab posse invaded Franklin County Massachusetts for the epic Deerfield Dirt Road Randonnee otherwise known as D2R2. Most of us chose to do the 100 kilometer ride with 7,780 feet of climbing. Included in the 100K from IF was Jamie, Gary, Kevin, Joe, Leah, Clint, and myself (Tyler). Also in our posse was Gregg and Todd from our IFracing team. Above is the map for the 100K and below is the cue sheet. The course was completely unmarked, so we had to rely heavily on the cue sheet for directions, directions like "right at little grass triangle".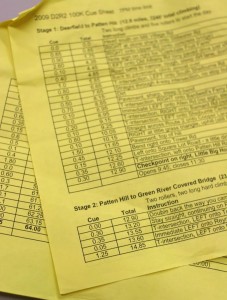 Lloyd and Mike Ramponi (another one of our racers and longtime friend of the family) and Skip from Seven opted for the 170 kilometer ride.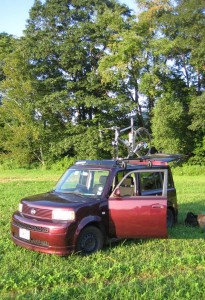 We set up camp in a field not far from the next morning's start. It turned into our shanty style base camp, there was no lack of antics that night, sorry to all that we kept awake….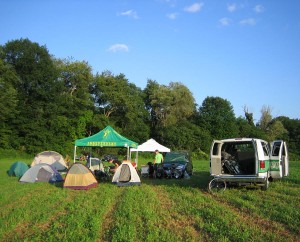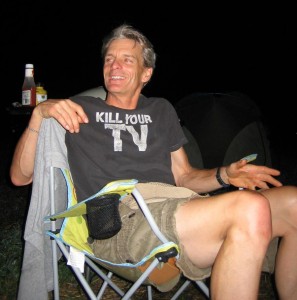 Above is Mike "That's what I'm talkin' about" Ramponi and his bike (below), a Steel Deluxe 29'er singlespeed, with a rigid fork. I rode that bike for a few minutes and let me say, that thing is a weapon, and Mike is insane. Our routes crossed late in the ride on a massive uphill and Mike came from behind, roaring past us, out of the saddle, singing some song that was stuck in his head at the top of his lungs.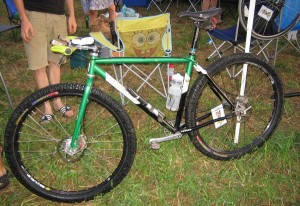 That is Mike's Spongebob chair in the background.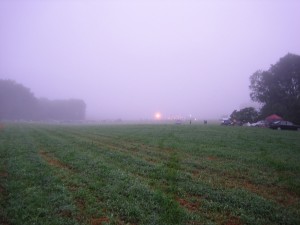 The morning started out with a thick fog that blanketed our campground with so much condensation that you would have thought it rained all night.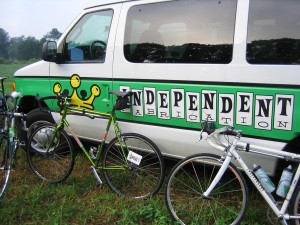 Parked aside the IF Van is Greg's SSR, Clint's cross bike, and Leah's SSR. Below is Joe's rig, a Titanium Deluxe with some 700c disc wheels and cross tires. There was really no perfect bike for the course. At times you wanted a full suspension mountain bike, at other times you wanted a road bike. The main thing was the gearing, the climbs were insane and long. Mike Ramponi said that this was the hardest ride he has ever done, this coming from a guy that eats 100 mile off-road endurance events for breakfast.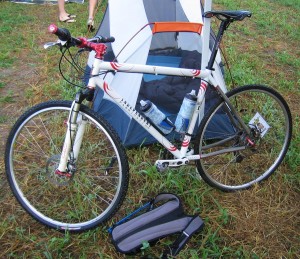 This was a ride like no other, a true adventure. It cleared up just after the start and turned into a hot and humid but beautiful day.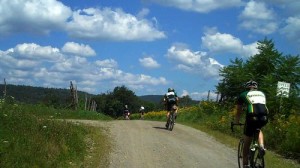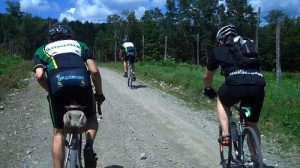 We made some special spoke cards for the event as well…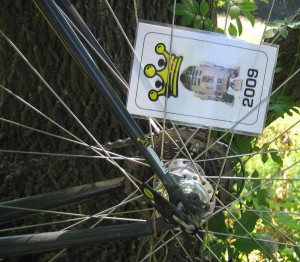 We also rode with Rich Bravo (Rapha Continental) on his Crown Jewel SEC and Greg Foulkes (Rapha NYC) and his new SSR (you might recognize it from a previous post: US2211).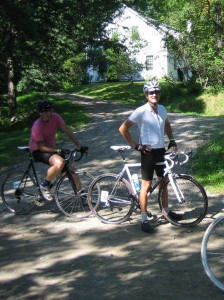 I know that the word "Epic" is getting played out… but this ride was.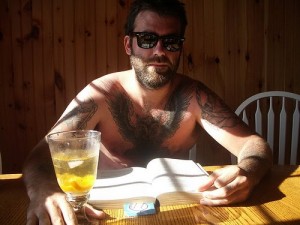 And then there was Finn…. living it up in Northern Vermont, on vacation for a week. Jerk. We missed you…