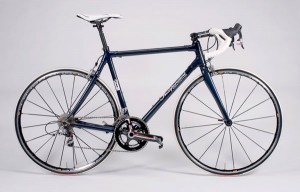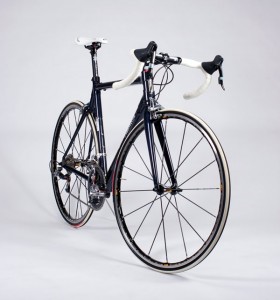 Many of our customers are athletes in sports other than cycling, but use cycling as a key part of their training regimen.
Ed Viesturs
is one of those. A world class athlete and a good friend, he is the first American to summit all 14 of the world's tallest peaks without the use of supplemental oxygen. Ed is also an environmentalist, a talented speaker, author, guide, devoted father and husband, and game enough to guide my motley crew up Mount Rainier a few years ago, so I had to repay the favor and build him a bike worthy of his talent.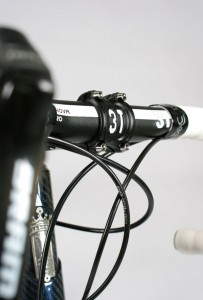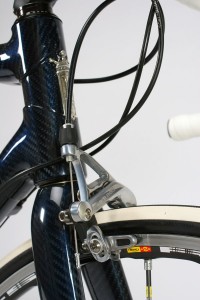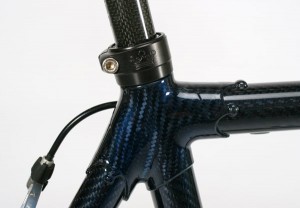 We tinted the carbon on his Corvid blue, Ed's favorite color, probably because he has spent so much time in true blue skies above 26,000 feet.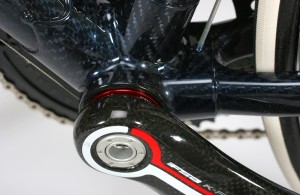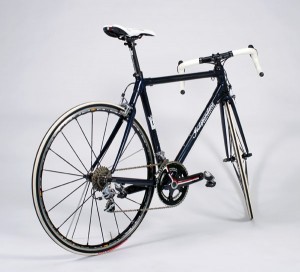 Ed is no stranger to great gear, providing design input to numerous equipment makers including
First Ascent
, so when he sent me a note saying that, "this was the coolest thing that he'd ever received", I knew that we'd hit the mark.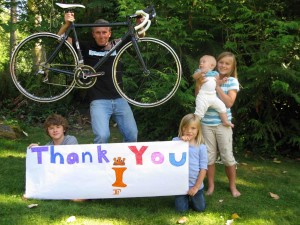 Look for Ed's interview in the December issue of
Bicycling
magazine, where he talks about the role that cycling plays in his training, and grab a copy of his latest book,
K2, Life and Death on the World's Most Dangerous Mountain
.
g.s.