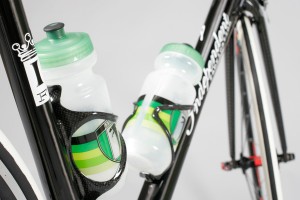 Yesterday we built up a Corvid for one of our customers.
A fantastic build consisting of a full Dura Ace gruppo and some handbuilt wheels.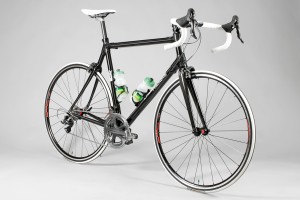 As shown the bike came in at 16lbs, including water bottles, cages and pedals.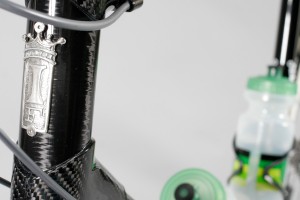 This frame has unidirectional tubing paired with lugs featuring a carbon fiber weave.
The headset is the all new Cane Creek Inset headset.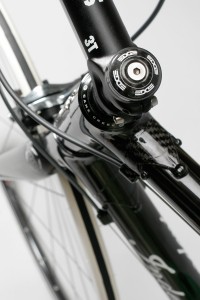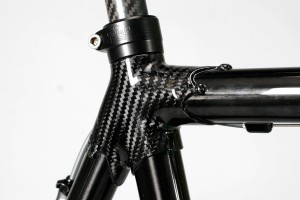 Above is the all new Corvid seat collar in black anodized aluminum.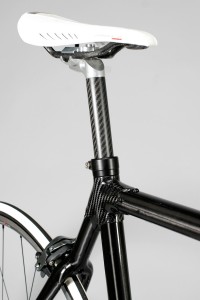 The customer chose a pmp seatpost to pimp out the saddle.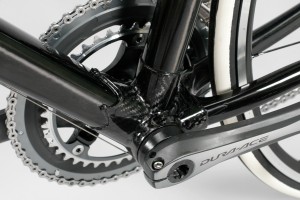 The Corvid comes ready to accept the new bottom bracket standard, the BB30. Shimano has not made a specific BB30 bottom bracket yet but does make adapters, pictured above.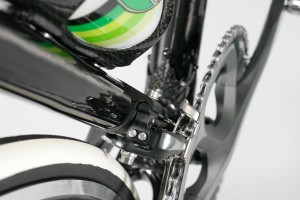 Also, a little bling with the Parlee all carbon front derailleur clamp.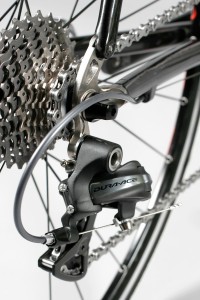 The rear derailleur mounts to the two-piece titanium dropouts with ease.
The hand built wheels round out this high performance machine.
Look for more complete builds coming soon.